Made2Order suits of the world's best wool (see cloth mills here and click on the individual pictures)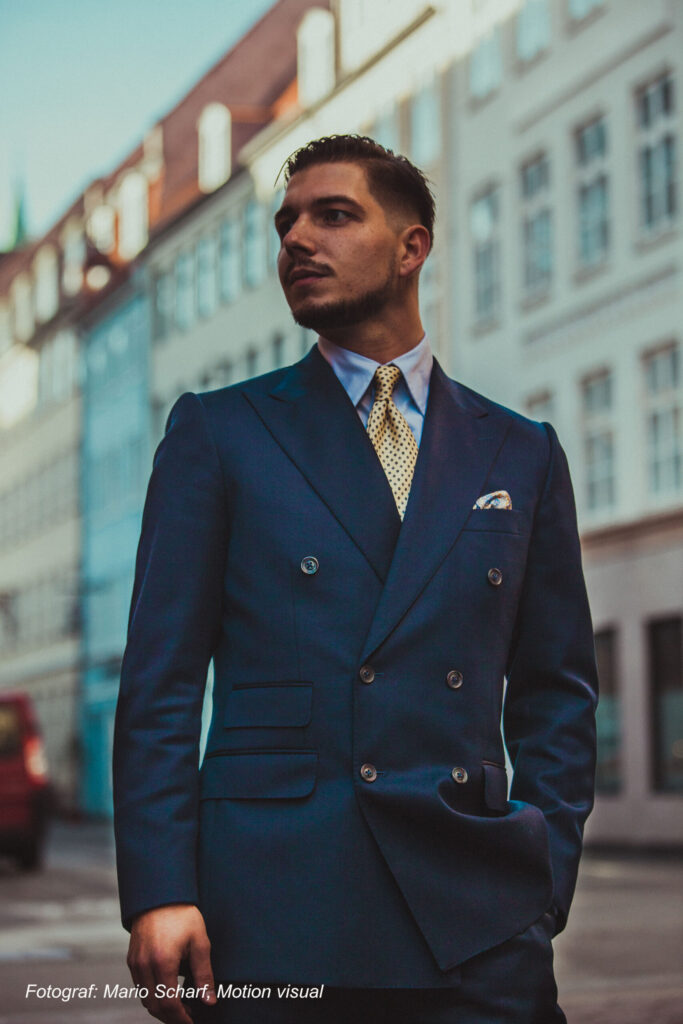 3-piece Suit
Suit
Jacket
Waistcoat
Trousers
10.000,-
  8.500,-
  6.000,-
  2.300,-
  3.000,-
Prices are in DK kroner incl. VAT and material. Payment: Cash or Mobilepay.
Made2Order suits are being produced in Portugal, with floating canvas.
Availability:
Always by appointment.
Arne Gottenborg
Mobile: 42718208
E-mail: Gottenborg@rosenloewe.dk
CVR: 40133038
Made to Order is our suggestion for a middle ground between Ready to Wear and Bespoke. We offer suits in the modern Italian silhouette. If the English is what you prefer, we will refer you to our Bespoke programme made in English style only. The Cloth for the Made to Order programme is from the same English mills that are available in the Bespoke program. Since the English cloth is both heavier and more hardy, it will have a nicer drape on the body, be more abrasion resistant and better suited for the streets of Copenhagen.
It is possible to combine Made to Order with Bespoke, for example a pair of Made to Order trousers with a Bespoke jacket of the same fabric. The Made2Order programme has many options and costumisations.
We are happy to guide you through the process of creating your suit.
Kind Regards
Arne Gottenborg