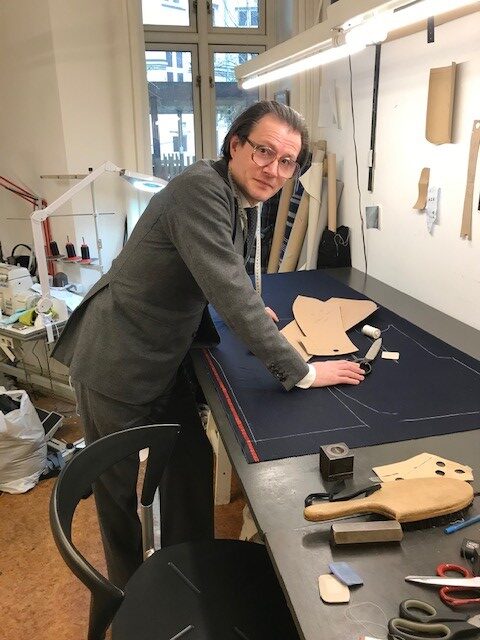 The shop is run by Gisle Rosenløwe, born in Odense 1982.
I have been apprenticing under Tailor Bay, in cooperation with Technical School Ishøj.
At school they did not have a men's tailor education. As result I got most of my education as an apprentice in Bay's tailor shop, which is closer to the old school apprenticeships.
After 3,5 years' apprenticeship and little less than a year at Bay's shop, I acquired the shop in Heinesgade. Heinesgade has been the home of Bespoke tailors since the 1920'ies.
I now have 12 years of experience in addition to my education and I am proud to call myself tailor of English rules.
I'm happy when a Bespoke product lives up to what both customer and I had in mind.
Kind Regards Gisle H. L Rosenløwe
Made to Order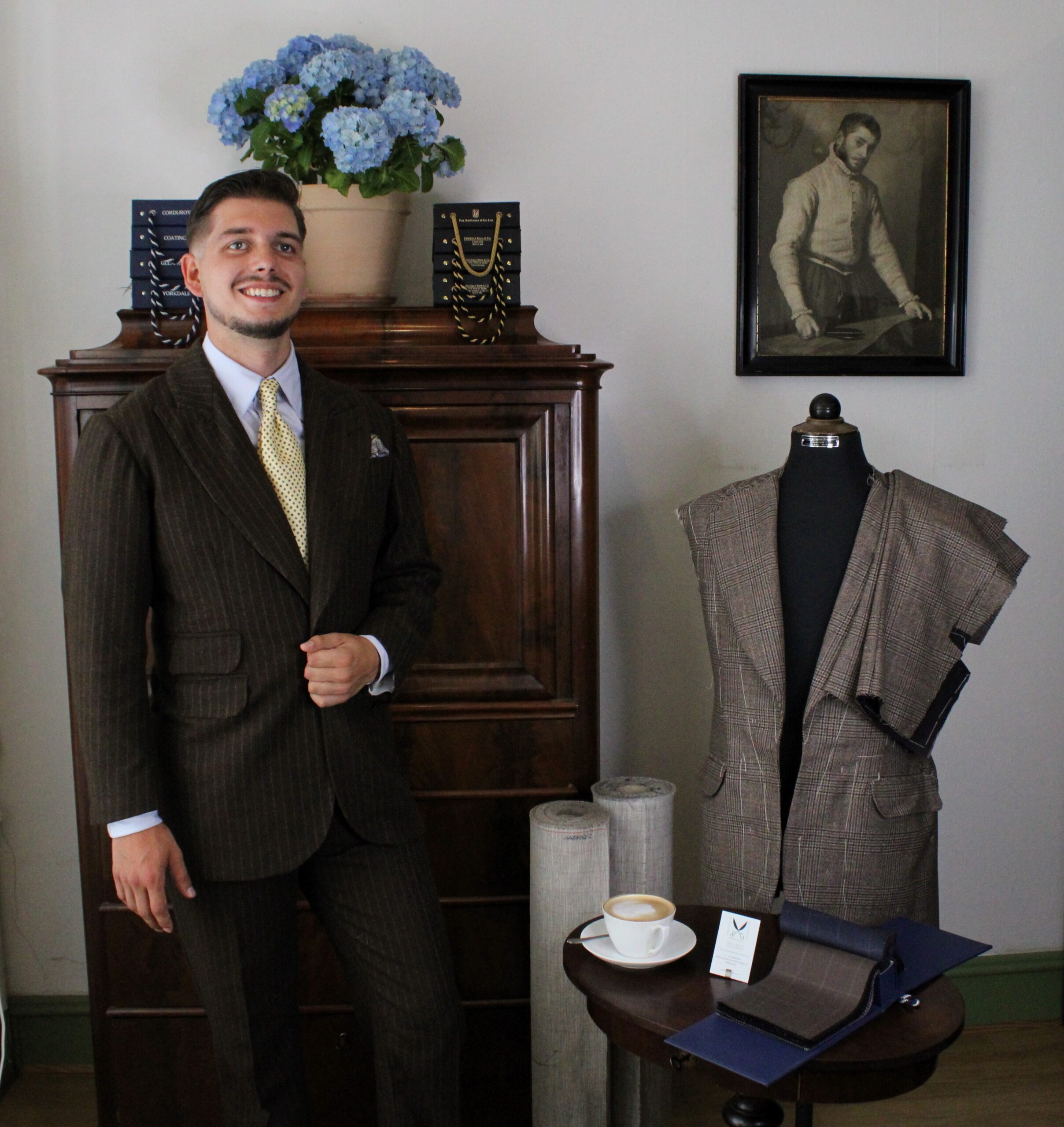 Made to Order is operated by Arne Gottenborg. I was born in 1996. I have been living in Copenhagen since the age of 16. After 2 years of experience in the business, I visited the Tailor in Heinesgade to learn the craft of Bespoke tailoring. The Made to Order collection is started by me in the hopes of being able to get the economy for the education with the purpose of being cutter one day.