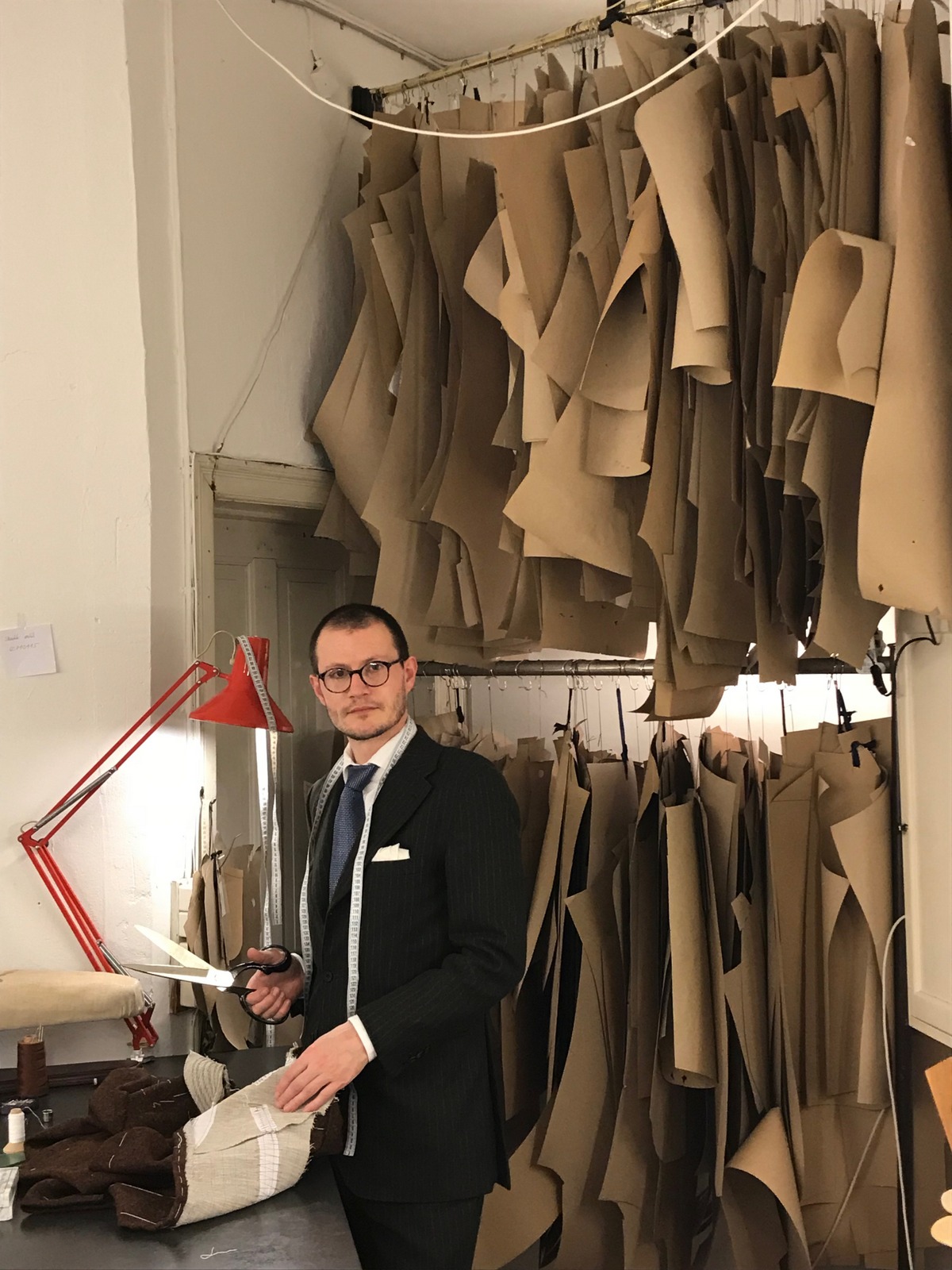 The shop is run by Gisle Rosenløwe, born in Odense 1982.
I have been apprenticing under Tailor Bay, in cooperation with Technical School Ishøj.
At school they did not have a men's tailor education. As result I got most of my education as an apprentice in Bay's tailor shop, which is closer to the old school apprenticeships.
After 3,5 years' apprenticeship and little less than a year at Bay's shop, I acquired the shop in Heinesgade. Heinesgade has been the home of Bespoke tailors since the 1920'ies.
I now have 12 years of experience in addition to my education and I am proud to call myself tailor of English rules.
I'm happy when a Bespoke product lives up to what both customer and I had in mind.
Kind Regards Gisle H. L Rosenløwe